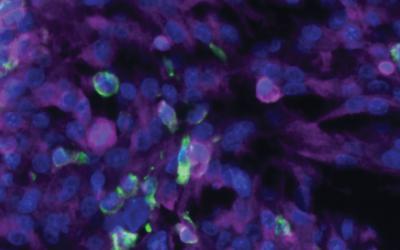 About
The mission of the Biorepository since its establishment in 1978 has been to procure, process, store, distribute, and analyze high-quality brain tumor biospecimens for translational science research.  The expertise of the Biorepository team ensures the optimal preservation and use of biospecimens  through use of optimized standard operating procedures, multi-modality preservation, integrated histopathologic and molecular annotation, and a computerized inventory, request and tracking system. All aspects of this Core are performed in accordance with the guiding principles set forth in the 2016 National Cancer Institute Best Practice for Biorepository Guidelines. The Core is an active member of Children's Brain Tumor Network and houses the UCSF Neuropathology BTRC Biomarkers Laboratory, a CLIA-certified high-complexity clinical testing laboratory.
All biospecimens and de-identified clinical and molecular information are distributed using a non-identifying (SF#) number. No protected health information (PHI) is released.
To obtain samples, investigators submit a request online. After consultation with the Manager and Core PI the request is then reviewed by the Biospecimen Use Committee.
Biorepository Core Members
Joanna J. Phillips, MD,PhD, Principal Investigator
Anny Shai, PhD, Co-Principal Investigator and Manager
Kristen Harnett
Yunita Lim
Albert Wang
Cynthia Wong
Committee Members
Nicholas Butowski, MD
Mariza Daras, MD
Annette Molinaro, MD
Arie Perry, MD
Joanna Phillips, MD, PhD
Michael Prados, MD
Anny Shai, PhD