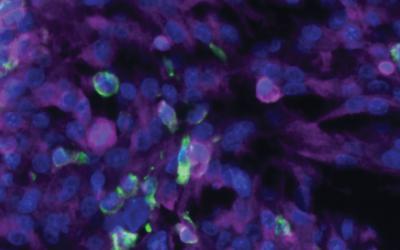 Frequently Asked Questions
How do I submit a Tissue Request?
Click on the link "Submit a Request." The system will guide you through the process. If you have questions, contact Anny Shai, Manager at 415-502-7796.
Please note that you need to be on campus or VPN onto the UCSF network to access the online request form. 
What's the difference between a Project and a Tissue Request?
The Project describes all tissue-related needs anticipated over the course of the grant period. It is also helpful to know how the tissue will be used – it's possible the desired assays have already been performed on certain cases. Whenever possible, we encourage investigators to share data. Once a Project has been submitted and approved by the Committee, the investigator may submit specific tissue requests – either by histology type or SF# – under the approved Project.
What kind of CHR approval do I need?
All biospecimens and clinical and molecular information are obtained via the Core consent and all PHI is stripped prior to distribution to the investigator. Thus, use of biospecimens and information from the Core are not considered Human Subjects Research. See all consent forms >
Investigators interested in pursuing further clinical information associated with tissue samples should contact Dr. Phillips for more information.
Who reviews my project and requests?
The Biospecimen Use Committee meets regularly to review project proposals and requests. Members include NeuroOncologists, Neuropathologists, a Bio-statistician and other BTC investigators. See the About page for a detailed listing.
How will I know if my project and requests have been approved?
The Manager will notify investigators by email.
I am a non-UCSF investigator. Can I request tissue?
Outside investigators should first associate themselves with a collaborator within the Brain Tumor Center. Except for our established cell line cultures, the Committee rarely considers biospecimen requests from non-collaborative investigators.
What does the Tissue Core charge for its services?
The Core has established a recharge rate schedule to cover our costs for maintaining samples and performing histology and immunohistochemistry services.